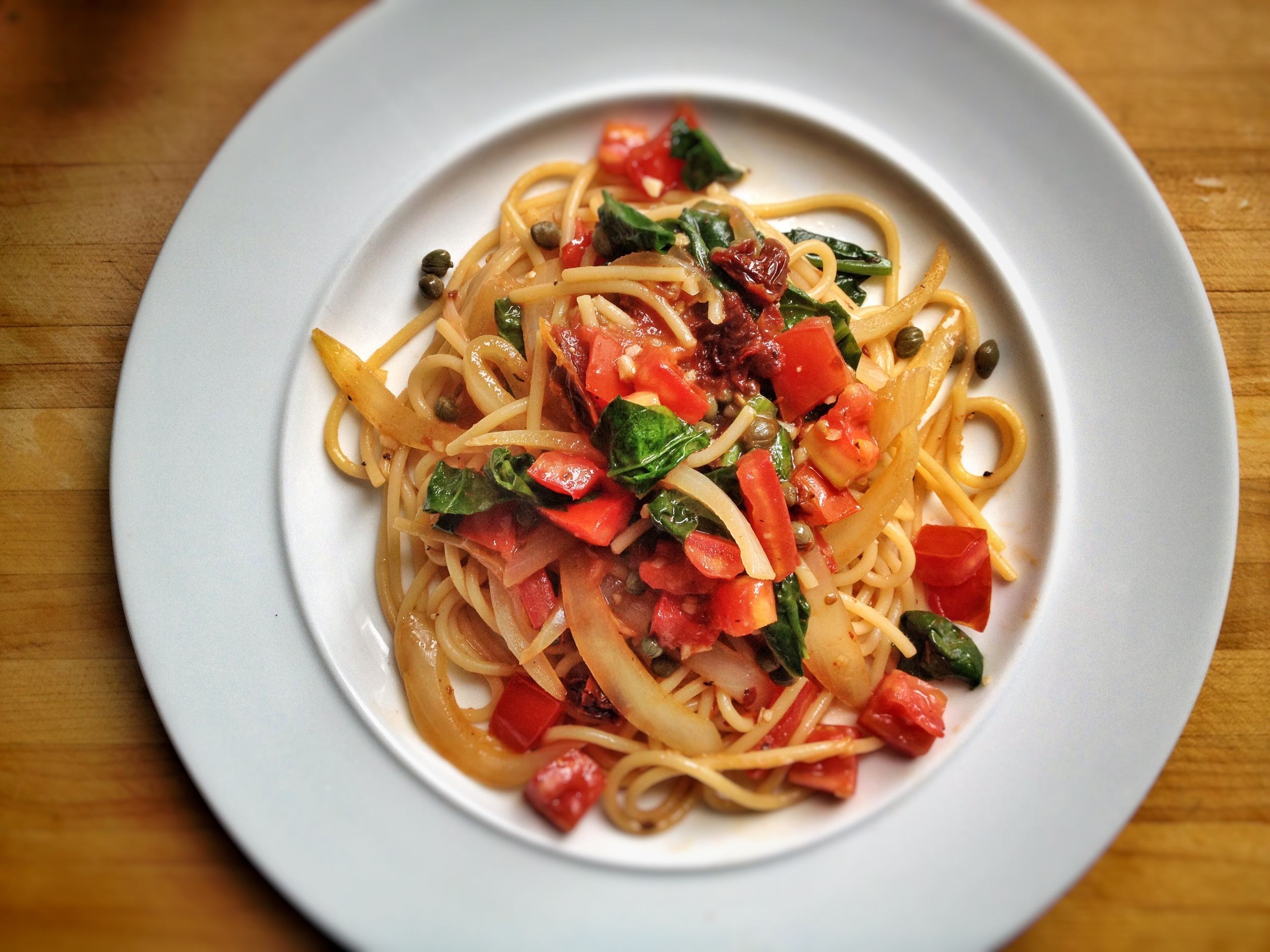 Chef Bonnie
Personal Chef - Orange County, California
Plant Based - allergy conscious - healthy
Personal Chef Serving Orange County
Many families in Orange County are turning to Personal Chefs to prepare them delicious and healthy meals. If you are struggling to find time to cook but want to start eating better and feeling better, Chef Bonnie can take the pressure off your shoulders by providing great tasting and healthy meals for you and your family in the convenience of your own home.
Getting Started
As your personal chef, Chef Bonnie wants to understand what you like to eat and your dietary goals. Meet with Chef Bonnie and tell her what you need. It's that simple. Armed with this information, she will customize menus for you and assist you in selecting an initial set of meals for your first cook date.
Cooking Day
Chef Bonnie gets an early start shopping for the freshest ingredients. Once she's made her customary stops, she heads straight over to your home. All you need to provide is a working kitchen and room in the fridge to store the finished meals. Everything is prepared fresh to your specifications in the convenience of your own home.
Dinner Time
When you arrive home, you will be greeted with the aroma of your freshly prepared meals. You will also find the kitchen exactly as you left it. As you open the refrigerator you will see the meals organized into individual or family style servings. Each container will be labeled with specific heating and serving instructions.
Pricing
$450 daily minimum, plus cost of groceries
Menu Highlights
GF-gluten free; V-vegan Menu highlights include, but are not limited to...
Mains
Butternut Squash Risotto

Italian Veg-Loaf w/ Gravy

Creamy Cauliflower Fettuccine

Sweet Potato Black Bean Enchiladas

GF Veg Lasagna w/Cashew Basil Cream & Tofu Ricotta

Baked Black Bean Taquitos

GF Curried Potato/Chickpea Empanada

Veg Potato Croquettes

Wild Mushroom and Truffle Oil Pasta

Veg Pot Pie w/GF Pie Crust

Grilled Portobellos w/Parsley Pesto
Sides
Avocado Chimichurri Bruschetta

Seasoned Baked Potato Wedges

Potato Crisps w/Walnut Taco Meat

7-Layer Dip w/ V Chipotle Cheese

Ginger Miso Glazed Eggplant

Veg Packed Brown Fried Rice

V Creamy Scalloped Potatoes

Rice Paper Spring Rolls w/Peanut Dipping Sauce

Garlic Mashed Potatoes

Tempeh Lettuce Wraps

Smashed Chickpea Avo Dip
Salads
Cobb Salad w/Coconut Bac'n

Peach Arugula Salad

Couscous and Kale Salad

Mediterranean Farro Salad

Corn and Edamame Salad

Quinoa Kale Salad w/Orange Curry Vinaigrette

Kale Caesar w/V Caesar Dressing

Fiesta Salad w/Crispy Tortilla Strips

Pad Thai Salad w/Ginger Soy Dressing

California Chipotle Chop

Soba Noodle Salad
soups
Vegetable Soup with Cauliflower Mash

Italian White Bean Soup

Coconut Curry Soup

V Sweet Potato Bisque

Mushroom Barley Soup

Garden Vegetable Farro Soup

Roasted Red Pepper Tortilla Soup

Hearty V Chili

Split Pea Soup

Caldo Verde Soup

Lentil Vegetable Soup

V Creamy Roasted Tomato Soup
vegetables
Cucumber Sunomono

Asparagus Red Pepper Stir Fry

Garlic Infused Roasted Cauliflower

Wilted Greens w/Pinenuts

Garlicky Swiss Chard

Glass Noodle Stir Fry

V Spinach Artichoke Dip

Kale Mushroom and Potato Saute

Skillet Vegetables with Chimichurri

Grilled Vegetables

Collard Green Spring Rolls
Sweets/Baked goods
GF Chocolate Almond Espresso Cookies

GFV Almond Biscotti

V Chocolate Ganache Cupcakes

GFV Pumpkin Pie w/Pecan Crust

GFV Hearty Breakfast Cookies

GFV Chocolate Chip Cookies

GFV Peanut Butter Cups

GFV Blueberry Scones

V Orange Bundt Cake

GFV Banana Bread

Vegan Rolos

GFV Loaf Bread
Interested in becoming a Personal Chef?
Personal Chef Now is the online school dedicated to helping the next generation of personal chefs launch their business.
About Bonnie
Bonnie's two loves in life are her family and cooking. When she's not cooking, Bonnie enjoys practicing Taichi and walking her two dogs.
After graduating from UCLA, Bonnie joined the LPGA as a Golf Club Professional but eventually changed her career path when she and her husband, Greg, started their family. For 20 years, Bonnie stayed at home with her kids, wearing many different hats along the way. What started out as being a mild interest in cooking eventually became her new passion.
Running from one event to another, it's so easy to give into fast food. I want to provide a healthy and affordable alternative.
Since 2010, Bonnie has been a successful personal chef serving Orange County, California. Her clientele include busy families, seniors, business professionals, college students, celebrities, and professional athletes. Bonnie centers her cooking style around allergy-friendly and healthy homestyle meals that the whole family can enjoy. She relies on fresh organic ingredients, smart substitutions, and proper cooking techniques to create healthier versions of traditional dishes and favorite comfort foods.
Bonnie continues to always explore new approaches in cooking and nutrition by completing advanced certification courses at T. Collin Campbell Foundation's Plant Based Nutrition Program through eCornell, ROUXBE Plant Based Professional Program, and Laguna Culinary Arts in Laguna Beach, CA. She's a Certified Food Safety Manager by the National Registry of Food Safety Professionals.
No more last minute drive-thru's! Instead we get to sit down and have a true family dinner.
-Karen, Irvine, CA
After a busy day, I love coming home to the smell of Bonnie's cooking.
-Gail, Tustin, CA
My Dad lives alone and leads a very active lifestyle. He doesn't like to spend time in the kitchen. Now each week he looks forward to Bonnie's great dishes.
-Scott, Newport Beach, CA
Contact Us
Chef Bonnie
949-394-2684